<![if !vml]>
<![endif]><![if !vml]>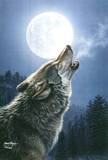 <![endif]>             
YOU HAVE REACHED AN AGE-RESTRICTED AREA.  YOU MUST BE 18 YEARS OR OLDER TO ENTER THIS SECTION.  CONTENT BEYOND THIS PAGE IS OF AN ADULT NATURE.  THANK YOU.
I AM NOT 18.   PLEASE TAKE ME BACK TO THE
YES I AM 18.  PLEASE TAKE ME TO THE STORIES.
CopyrightŠ2004-2014 Midnightstorms.net
All Rights Reserved.