<![if !vml]>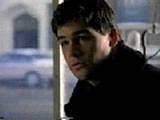 <![endif]>
                                                                                            Lindsey's Revelation
                                                                                                                                                    By:  Stacy L.
CATEGORY:  Drama, Action/Adventure
WARNINGS:  Adult Language
COMPLETED:  December 26, 2000
AUTHOR'S NOTES:  This is my first Early Edition story so please let me know what you think of it.  Feedback is always appreciated.  Thank you!
The song referenced in part 3 is "Love Never Broke Anyone's Heart" by Vince Gill. 
ARCHIVING:  This story is not to be archived elsewhere without my permission.  Thank you.
Return to General Fiction Index
                                                                                                                            Copyright©2004-2011 Midnightstorms.net
                                                                                                                                                     All Rights Reserved.