<![if !vml]>
<![endif]>                                 <![if !vml]>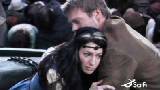 <![endif]>                                                                                                                                                
                                                                                                                                                                           <![if !vml]>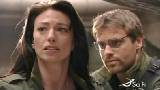 <![endif]>
Welcome to the Daniel/Vala archive.  Here you will find stories from the television show Stargate SG-1 involving the characters of Doctor Daniel Jackson and Vala Mal Doran.  Most of the stories contained on this site are of an ADULT NATURE so please be aware that you must be 18 or older to enter some sections. 
Story submissions are welcome and encouraged.  Stories however must involve both Daniel and Vala in a deep loving relationship or friendship.  To submit stories please read the submissions guidelines and do as directed there.  Thank you!
For those interested there is now a LJ community for the purpose of announcing updates and submitting stories to the archive:  The Daniel/Vala Archive List.  Please feel free to explore the community and join if interested.  Thank you!
Disclaimers for Midnightstorms.net
LAST UPDATED:  July 16, 2010
DV Archive / Updates / Stories by Title / By Author / By Rating / By Category / Links
The Daniel/Cameron Archive / The Damon/Elena Archive
Questions or Comments?          E-mail the Web mistress.
CopyrightŠ2004-2014 Midnightstorms.net
All Rights Reserved.